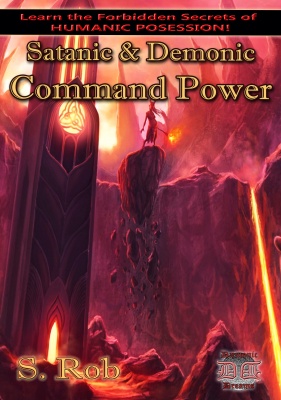 SATANIC & DEMONIC COMMAND POWER BY S. ROB£35.00
For the first time in print EVER, Occult innovator S. Rob reveals the astounding secrets of HUMANIC POSESSION.

Forget, says Rob, the typical petitioning of Spirits to do your bidding - now you can actually POSESS the Demon of your choice, and use its awesome powers for your own ends!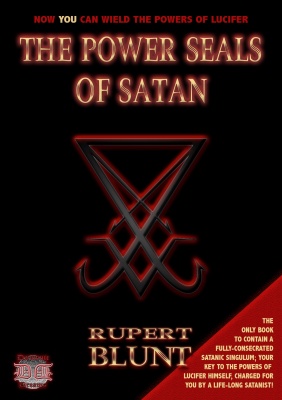 THE POWER SEALS OF SATAN by Rupert Blunt£40.00
When he was 23, the author of THE POWER SEALS OF SATAN sold his soul to The Devil.
"It wasnt anywhere near as dramatic as youd imagine," he writes. But it was a conscious decision, and a massive turning-point in my life."
Rupert Blunt, now in his 70s, has spent five decades as a practicing Black Magician. During this time, he has used the astounding powers of Satan to constantly improve his life, increase his wealth, and bring him everything he has ever desired.
After half a century of experience, experimentation and learning, Mr. Blunt has finally agreed to share his secrets with you!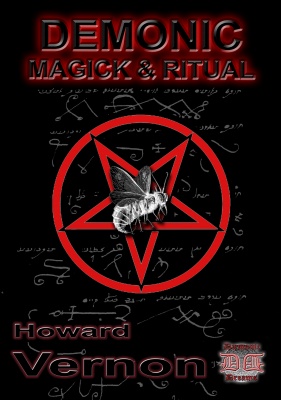 DEMONIC MAGICK & RITUAL by Howard Vernon£35.00
Expert of Occultism, Howard Vernon is back, with his latest book of Magickal lore.

Within the pages of this astonishing title, Vernon takes the student, step-by-step, through a generous array of Demonic Magick and Evocation.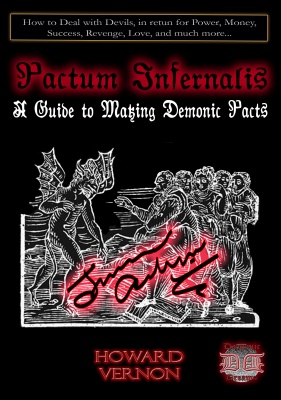 PACTUM INFERNALIS by Howard Vernon£34.60
"What would YOU promise, in return for astounding Demonic benefits to be bestowed upon you?" asks Occult authority Howard Vernon in this remarkable new book on the fascinating practice of Dealing with Devils.

Within these pages, you will discover how such Demonic Pacts have been effected, over the centuries, and read of the astounding success stories… along with the notorious failures.

Do not imagine – for even a moment – that this is a book of stuffy, historical rhetoric, though; those who have collected the Howard Vernon titles for some while will tell you that his main area of excellence is in his PRACTICAL writing.