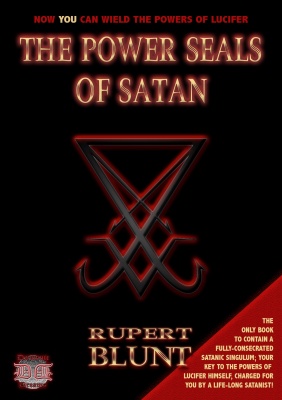 THE POWER SEALS OF SATAN by Rupert Blunt£40.00
When he was 23, the author of THE POWER SEALS OF SATAN sold his soul to The Devil.
"It wasnt anywhere near as dramatic as youd imagine," he writes. But it was a conscious decision, and a massive turning-point in my life."
Rupert Blunt, now in his 70s, has spent five decades as a practicing Black Magician. During this time, he has used the astounding powers of Satan to constantly improve his life, increase his wealth, and bring him everything he has ever desired.
After half a century of experience, experimentation and learning, Mr. Blunt has finally agreed to share his secrets with you!