New Release News!
9 February 2019 | Admin
This week coming, Daemonic Dreams are proud be to re-releasing yet another CLASSIC title, from the Archives of Finbarr Publishing.
We were delighted to secure the full worldwide Rights to Carl Nagel's 'The Black Grimoire of Satanic Rulerships & Principalities' from Finbarr last year, and have lovingly restored this seminal work of simple, yet powerful Satanic Magick.
Fully restored with each of it's 70-plus Demonic Seals in place, this book contains Invocations designed specifically to boost your workings with the Dark Arts - Invocations you can find nowhere else!
This is the ONLY book ANYWHERE, in fact, to reveal the true Identities and Invocations of the mighty Demonic Spirit Rulers of the Western World.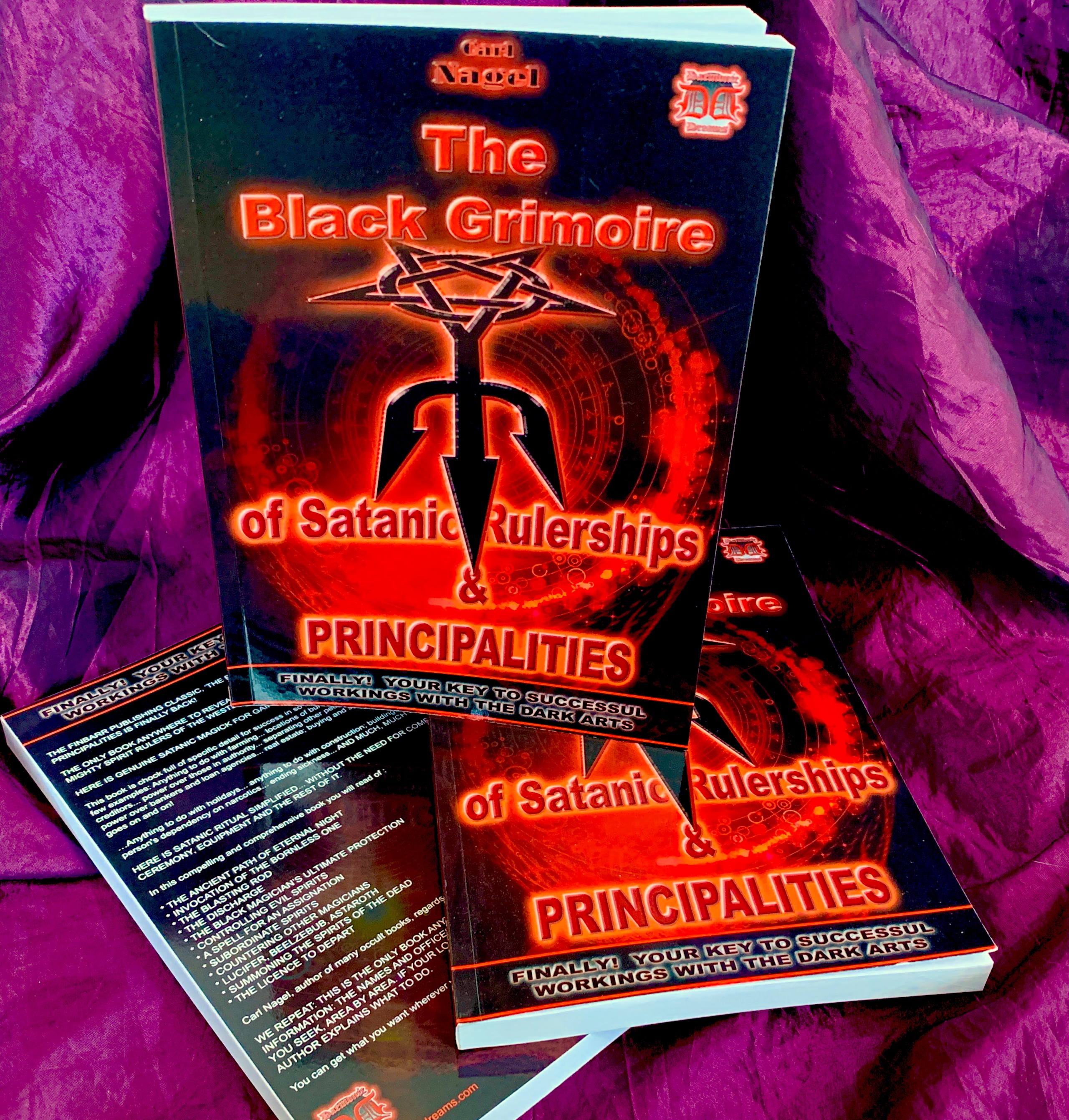 As always, Subscribers to our Customer Newsletter will receive an email on Monday, with their 20% New Launch DISCOUNT CODE.
Not on our Newsletter list? Don't worry - there's still time to make sure YOU don't miss out; simply SIGN-UP now!