50% Friday is ALMOST HERE!
21 February 2019 | Admin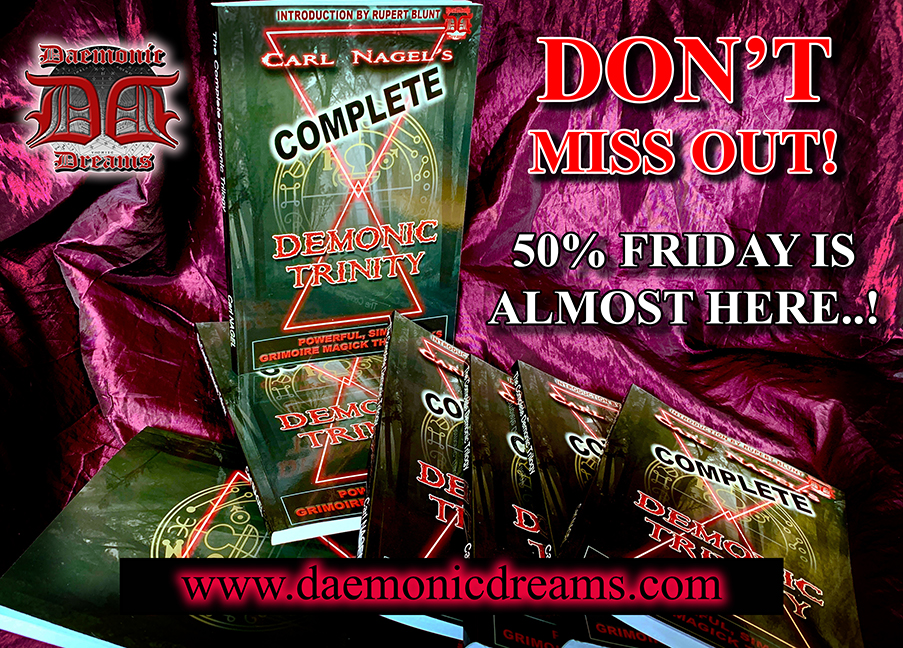 Yes! 50% Friday is almost upon us once again, and we have some AMAZING news, this week, with one of our Best-Selling titles at HALF PRICE!
If you've not seen our 50% Weekends before now (we've been running them for almost a year, now), here's how they work; each and every Friday, ALL Subscribers to our FREE Newsletter receive their Discount Code by email, directly from us.

For the full weekend, this code gives you a MASSIVE 50% DISCOUNT off the selected title (while stocks last) - it's that easy to add to your Occult Library, and make HUGE savings!
If you're not Subscribed to our Free Newsletter, simply click HERE, fill in the quick form, and we'll do the rest for you!

We wish you a truly MAGICKAL weekend.

Rob & The Team
Daemonic Dreams