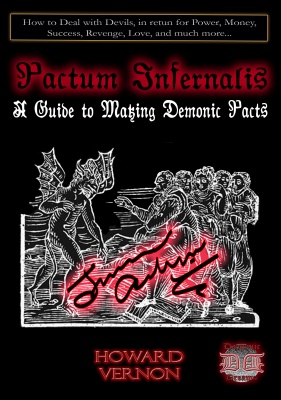 PACTUM INFERNALIS by Howard Vernon£34.60
"What would YOU promise, in return for astounding Demonic benefits to be bestowed upon you?" asks Occult authority Howard Vernon in this remarkable new book on the fascinating practice of Dealing with Devils.

Within these pages, you will discover how such Demonic Pacts have been effected, over the centuries, and read of the astounding success stories… along with the notorious failures.

Do not imagine – for even a moment – that this is a book of stuffy, historical rhetoric, though; those who have collected the Howard Vernon titles for some while will tell you that his main area of excellence is in his PRACTICAL writing.